FEJ is a successful non-governmental organization with over 30 years of experience empowering local communities and caring for Haiti's most vulnerable children.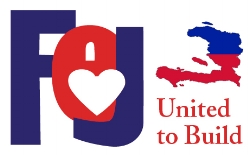 OUR Mission is to create sustainable communities in Haiti
By offering opportunities for education, improved health, and self-sustaining employment. At our primary school and crèche for orphaned children, we strive to be a model of excellence in childcare and educational services. FEJ offers many outstanding programs including nutrition, healthcare, vocational training, agricultural development, literacy, and clean water initiatives, among others. We believe in the power of people working together to build brighter futures and create lasting change.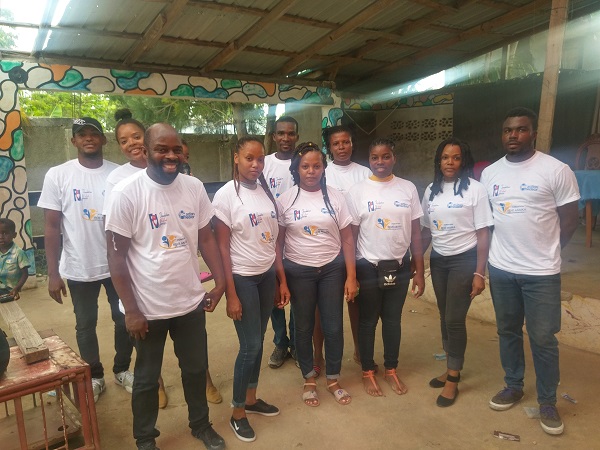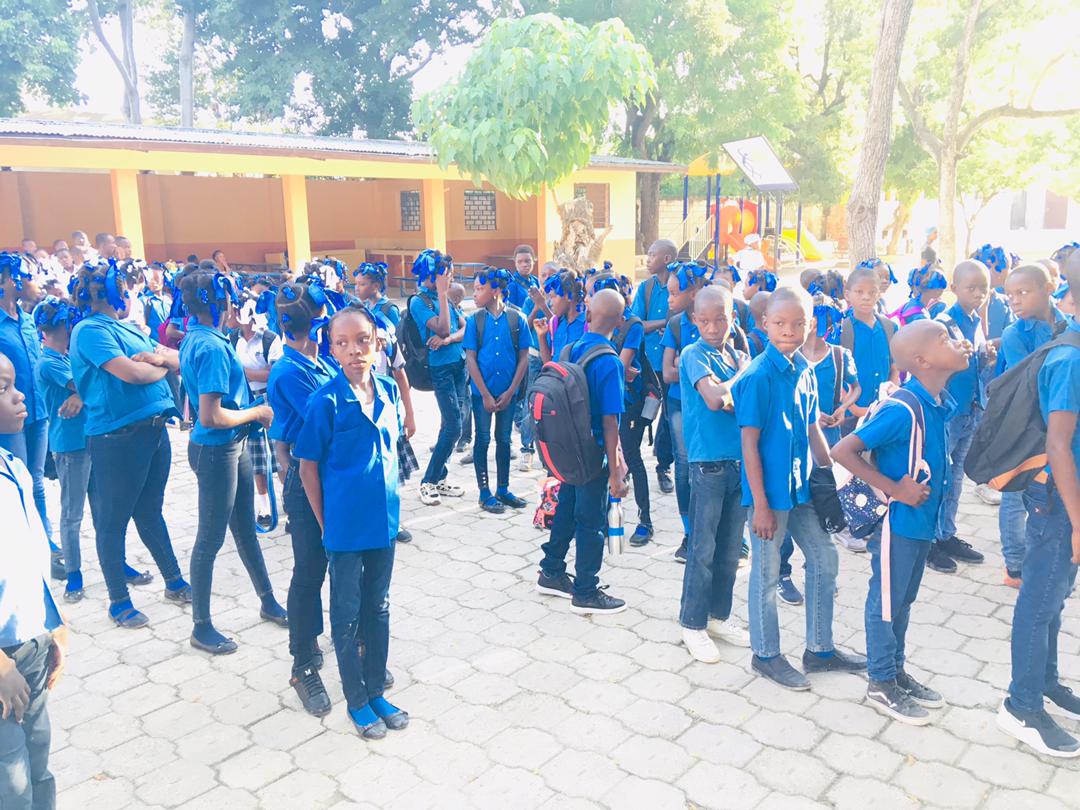 OUR VISION is to promote a model of development.
Where the children and families of Haiti thrive in a nurturing, unified, and safe environment, where learning and discovery bring self-actualization and opportunity.
Our Story began in 1985, when Lucienne Duncan, a widow, and resident of the Lamardelle area, wanted to reunite her community in the aftermath of multiple conflicts. In an effort to promote faith and moral values, she donated half an acre of land and built the Enfant Jesus Christian Church.
Continuing to fulfill her dream, the Enfant Jesus School was built. She began school with 50 children; and within a short time, she was providing schooling for over 300 children in the chapel and in her personal residence. She and her husband personally funded the school for over 17 years.
In 2000, she donated land to build a 14,000 square FOOT orphanage for abandoned children, The Crèche Enfant Jesus. In 2006, she donated another half-acre of land to build a new school compound, Which offers an international standard of education and two meals each day to more than 500 local children. In 2009, she donated yet another property to build the community clinic where all the children and families have access to quality health care.
1985: Lucienne Duncan, first President of the Foundation, established FEJ's Primary school (Ecole enfant Jesus) and builds a church for the community called Chapel Enfant Jesus of Prague.
2000: Received first orphan under the care of Creche Enfant Jesus
2003: Construction of the Creche building in Lamardelle along with a well to provide clean water to 300 families
2004: Incorporation of Fondation Enfant Jesus (FEJ) as a Haitian non -governmental non-profitable organization. Adoption license obtained from the Haitian government.
2007: Nationally televised telethon is initiated by FEJ, successfully uniting all sectors of the Haitian community raising funds to build the new school complex for Ecole Enfant Jesus
2007: Establishment of FEJ's Women's Empowerment Program and community microfinancing project
2008: Construction of new school complex is completed; Electricity is brought to the Lamardelle community
2010: Establishment of FEJ's vocational training program; Construction of volunteer housing
2011: Construction of FEJ's Community health clinic.
2012: Community clinic begins operation with a grant from Action Medeor
2013: Inauguration of the 2nd floor of the community health clinic
2014: Drilling of a new well for the Lamardelle community
2015: Creche building at Lamardelle begins transformation into a community a vocational training center. Orphans are now exclusively cared for at the crèche building in Kenscoff.
2016: Ground-breaking on FEJ's new headquarters: The FEJ Children's Center, a project led by the US Green Building Council; Inauguration of the Lamardelle Vocational training institute.
2017: Launch of women's literacy program
2018: Completed construction of the new FEJ Children's Center Building at Delmas 19; Construction of 28 Ecosan latrines in the Lamardelle community; Construction of a football/soccer field for the Kenscoff creche
2019: Installation of street lights in Lamardelle; Vaccination campaign at the FEJ community clinic;
2020: Opening of the Caris Intensive Treatment Unit in the FEJ Children's Center; Successful launching of the 'Barrels of Blessings' food program; Greenhouse construction in Lamardelle